23 February 2023
All news
World-first Beckers ultraviolet and electron-beam coil coatings ready for market launch
Beckers' has developed coil coating paint formulations for the construction industry that help customers make significant energy and carbon tax savings. After many years of development work, the paints are now commercially available.
Conventional coil coating requires high-temperature processes that use large amounts of energy. The European Coil Coating Association (ECCA) considers ultraviolet (UV) and electron-beam (EB) curing solutions to be the most significant gamechanger in terms of decarbonizing the coil coating industry.
A world first for ultraviolet and electron-beam coil coating paint formulations
In January, the first coils were produced with our UV/EB paint on a customer industrial line, which represented the first ever UV/EB coil coating commercial paint for the construction industry. The UV/EB paints provide the same product performance as existing technology, including the ability to meet industry-standard UV resistance levels.

"This paint technology is not an off-the-shelf solution – each UV/EB paint is tailor-made for a specific customer to ensure it optimally meets the needs of their particular coil coating line," explains Christophe Perin, Vice President Global Marketing. "Importantly, we have the expertise and the technology to develop UV/EB coil coating formulations for any customer requirements."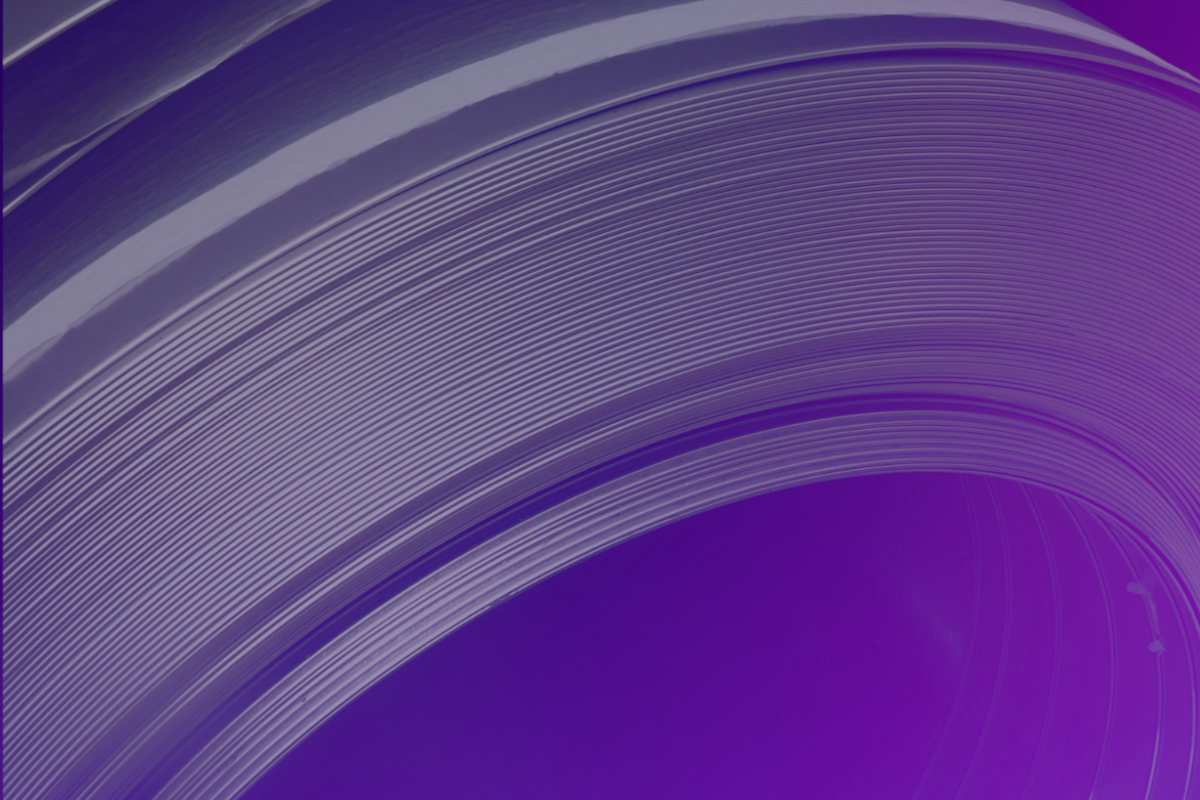 Close customer collaboration on UV/EB curing
We have been involved in adapting the use of UV/EB curing technology for the coil coating industry and developing the necessary paint formulations since 2005.
The key challenge has been to ensure that UV/EB could achieve the same coating flexibility and hardness as with the existing technology. This has involved a great deal of collaboration with suppliers over several years, as well as with customers and their coil coating lines that need to be equipped or retrofitted with UV/EB equipment.
The finished coil coated steel has the same material, protection and corrosion resistance properties as conventional coil coated steel or aluminium, but with much less embodied environmental impact. UV/EB coil coating significantly reduces CO2 emissions and enhances resource efficiency. Being solvent-free, it also significantly reduces Volatile Organic Compounds (VOCs) as well as reducing the quantity of paint required to achieve a defined coverage on the metal.
Pioneering industry R&D
The R&D objectives of our development of UV/EB paints were to achieve the same durability and flexibility as conventional products. This involved altering the chemistry of our products, without compromising on the warrantees that we offer on coil coatings, for example.

"We took a calculated risk when we started to invest in and develop this technology many years ago as the business case wasn't entirely clear," says Perin. "I feel we now have this business case as while the UV/EB is a more expensive paint technology, it can deliver significant customer energy savings and carbon tax savings."

The business case has recently been strengthened by the European energy crisis as customers are increasingly interested in switching from conventional thermal coil coating to new curing technologies such as radiation curing as they want to significantly reduce their energy use while using less paint. Beckers has seen increased demand for energy-efficient liquid technologies in recent months.

"Not only can UV/EB significantly reduce energy use and realise tax reductions, but it also presents opportunities to increase the speed customer coil coating lines can run at, which increases productivity and further decreases costs," says Perin. "We have a pipeline of steel and aluminium customers that we are developing UV/EB curing solutions for in Europe, the US and the Asia Pacific region and are looking forward to developing UV/EB coil coating paint formulations with more customers around the world."