Inspiring safety throughout Beckers around the world
During Safety Day 2022 in September, we drew on innovative techniques and a focus on locally relevant topics to inspire safer and healthier workplaces throughout Beckers.
Our good progress on safety
"In the last decade, we have seen a strong downward trend in our Lost Time Injury (LTI) rate," says Piotr Caly, HS Global Director. "We have really stepped up our comprehensive approach to health and safety in recent years and we're making progress at all our sites. In fact, several of our sites have had no accidents for over a decade."

A key action has been the implementation of a Behaviour Based Safety (BBS) programme to improve how we identify and agree safety improvements at the employee level, better track safety trends and create action plans. BBS is clearly improving our safety culture by bringing about a more caring mindset and helping to eliminate unsafe behaviour – towards our 2030 Sustainability Goal of zero accidents.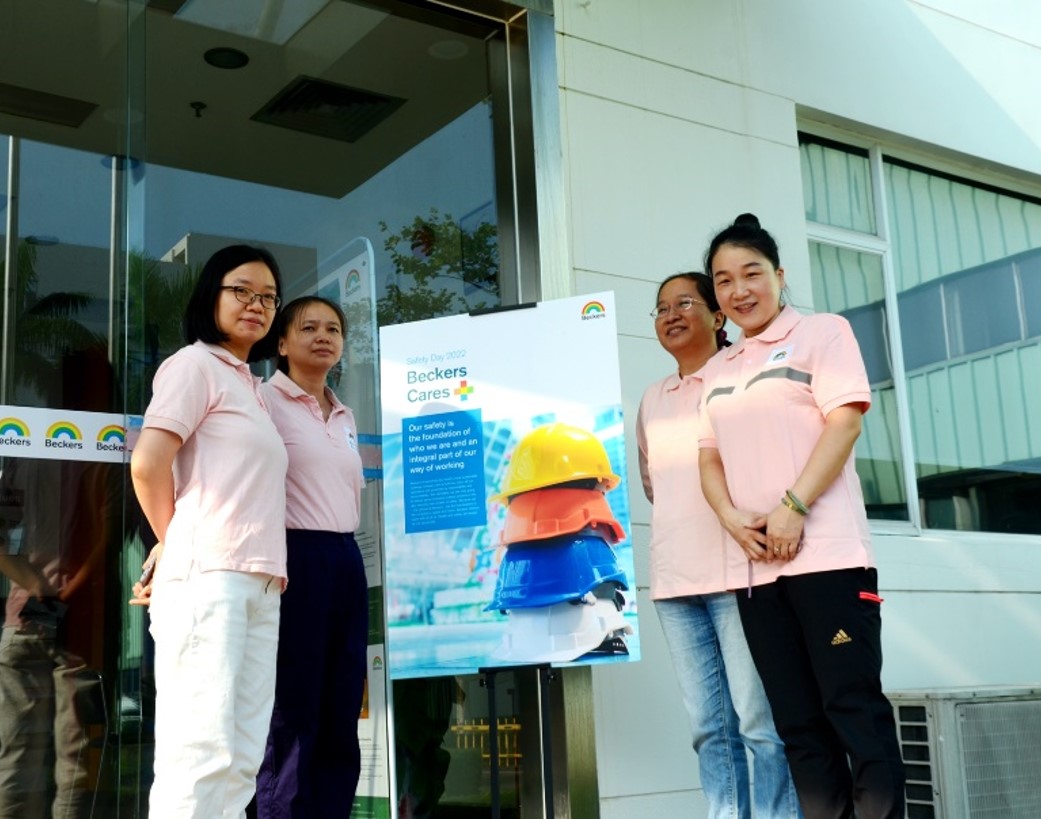 Safety Day 2022 strengthens the Beckers safety culture
The main theme of Safety Day 2022 – Beckers Cares – built on the fact that most of our sites already have very good safety performance and celebrated the health and safety dedication and achievements of our teams around the world. The global Safety Day was our first since before the pandemic.

"Our Safety Day is an opportunity for us to come together to take stock of how we manage health and safety and further promote a safety culture throughout our company," explains Caly. "As many of our processes are manual, we all need to care about our safety and that of our colleagues. It's important that we ensure everyone feels empowered to raise safety concerns and suggest improvements, which is key to strengthening our safety culture at Beckers."

Employees were engaged on some selected global topics such as first aid, fire prevention and spill prevention procedures, as well as key topics that are of local importance to each site.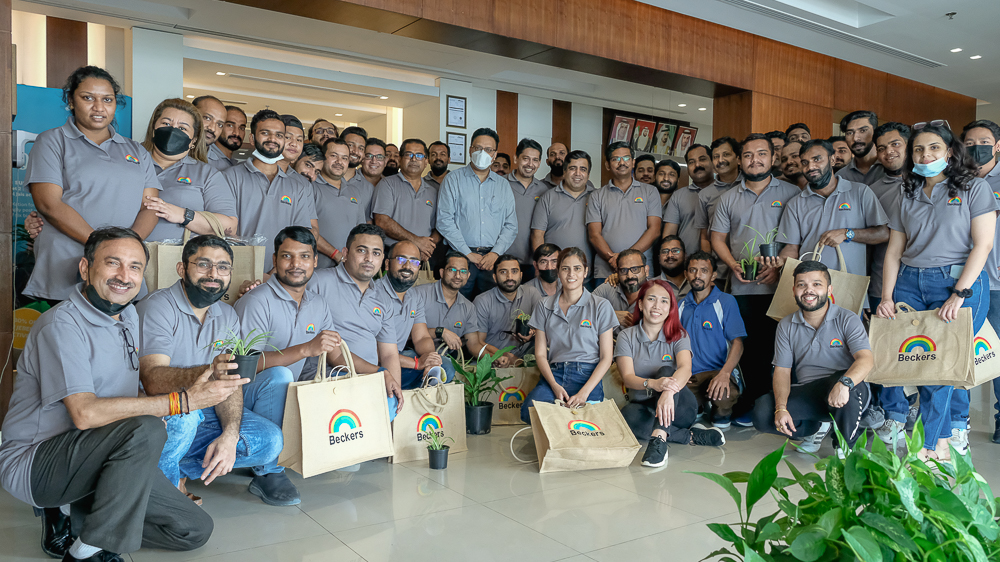 Focus on locally relevant topics
Sites integrated the core Safety Day 2022 themes into inspiring local programmes that focused on the most important topics for their particular site. Many sites took a broader and holistic view of safety, going beyond physical safety and accident prevention, to address topics such as mental health, wellbeing and healthy lifestyles.

Wellbeing was an important theme to show that personal wellbeing goes beyond minimizing safety issues and health-related absences. Activities included healthy eating, fitness, mental health, light therapy and breathing coaching.

Some sites invited employees to bring their families and children to participate in the event to learn about safety. For example in Vietnam, employees brought their family members for a factory tour and fire safety training.

In the United Arab Emirates, organisers raised awareness of our environmental responsibility as part of the safety topic, for example by distributing re-usable Jute Bags to reduce the use of plastics in day-to-day activities at Beckers.

In Germany, where personnel perform mostly office work, including long hours in front of computer screens, the hot topics were office ergonomics to prevent musculoskeletal disorders, fire prevention, diet and personal wellbeing.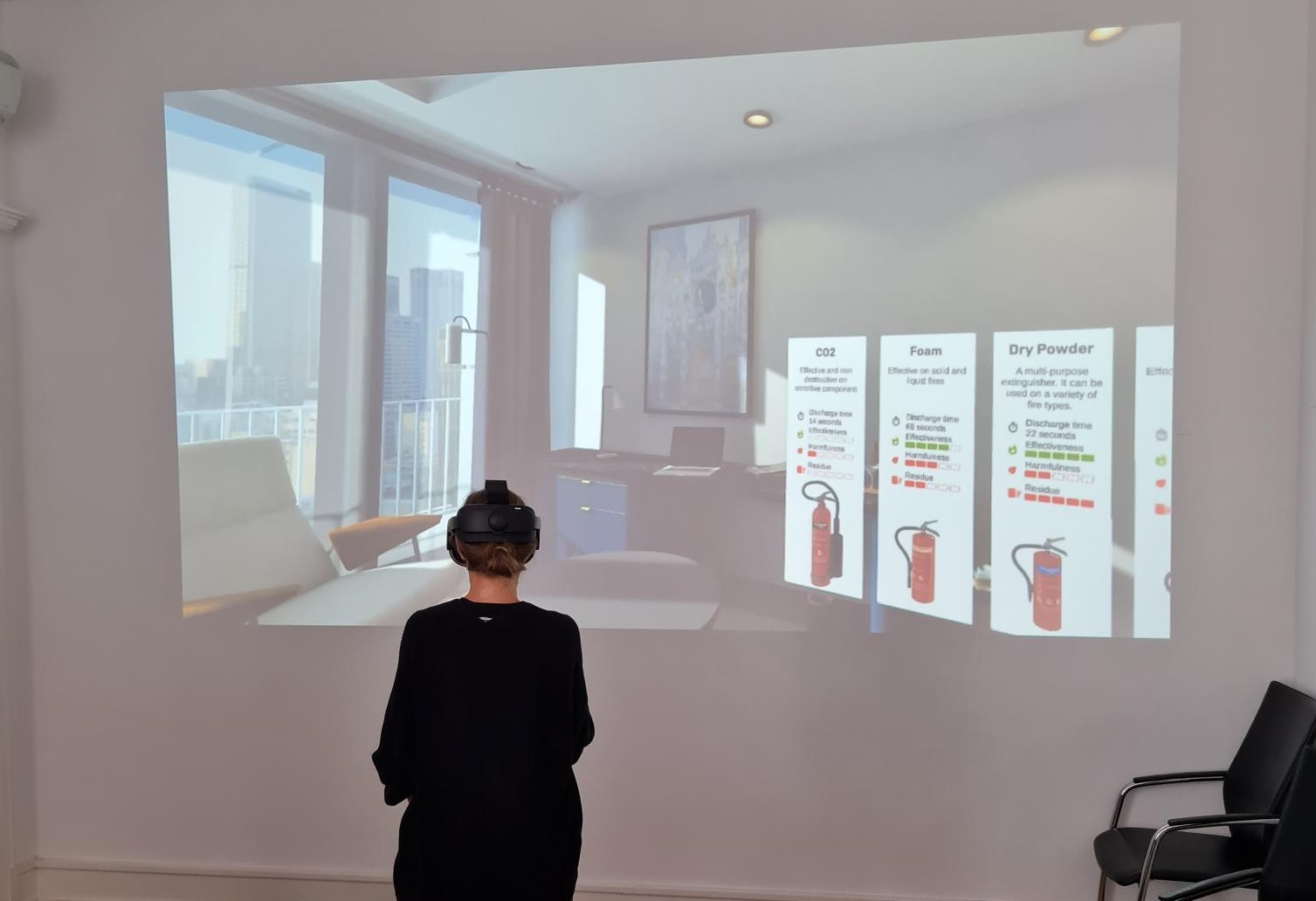 Engaging with employees on safety through gamification
"We were also very impressed by the number of interactive and highly immersive reconstructions, role-play and gamification activities that our local teams implemented," says Caly.

Virtual Reality headsets were used at some sites to create simulations of hazardous scenarios in complete safety. The sessions tested how individuals would respond in a real emergency and participants received feedback on what they might have missed.

Some sites provided opportunities for employees to apply knowledge and skills in realistic scenarios such as live fire training and simulated injuries to prepare first aiders for the real thing. Safety training was also turned into quizzes and games, involving challenges and rewards, and encouraging employees to work together in teams.

"I would like to extend a personal thank you to everyone who helped to make this year's Global Safety Day such a strong statement of our safety commitment and purpose. "